Original article: https://www.kmworld.com/Articles/Editorial/ViewPoints/Translating-the-voice-of-your-customer-(VoC)-into-business-intelligence–142989.aspx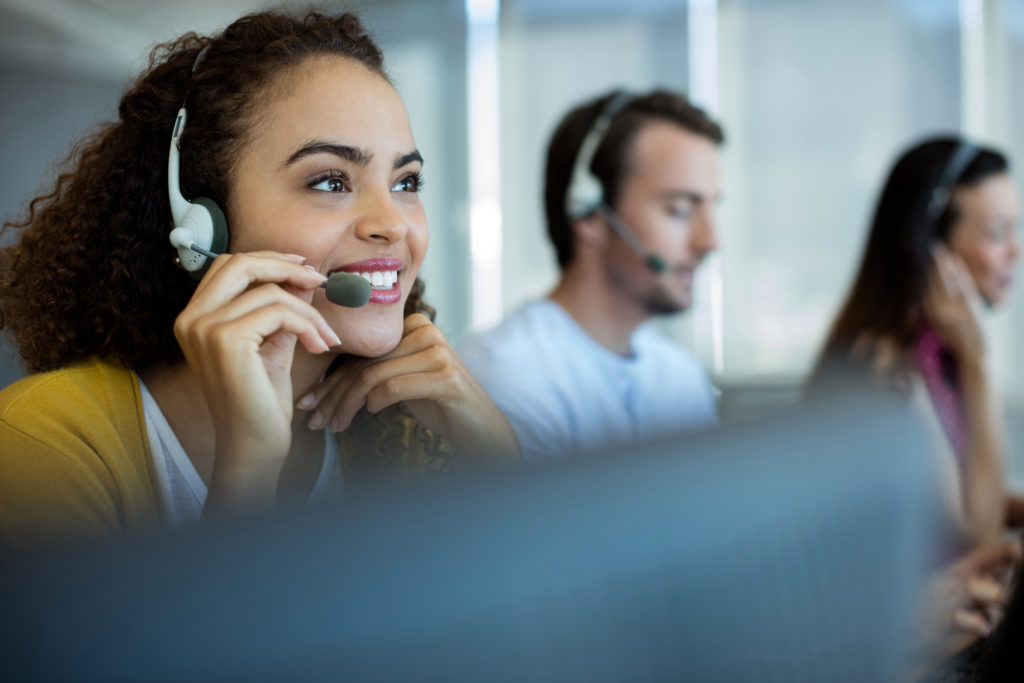 With customer service and support, figuring out why something happens can be just as important as figuring out what happened. In fact, sometimes the "why" is even more revealing than the "what."
When an organization is getting low scores for brand loyalty, receiving negative feedback from customers or even experiencing high turnover among customer support agents, it can be challenging to determine the underlying cause. Even using data analytics can sometimes lead to a dead end.
Using voice of the customer (VoC) analytics, however, can shed light on the hidden motivations behind customer or employee behavior. Understanding how to use speech analytics and VoC to uncover these behaviors and modify business practices for better results isn't difficult, but many organizations simply don't know where to start.
Here are a few real-life examples that highlight common struggles contact-center leaders face, as well as suggested ways to use VoC insights gathered through speech analytics to reverse negative impact on the brand.
Repeat interactions to dispute billing
A telecom company was experiencing repeat customer interactions regarding billing issues. Approximately 300 employees interacting with these customers were asked to use a paper tick sheet to manually record interactions, but usage was spotty and unreliable. In addition, the data it ultimately collected didn't provide any specific findings that would support potential actions for change.
So instead, the company shifted to a digital VoC dashboard that recorded, analyzed, and tracked all billing-dispute interactions. Running analytics on the interactions allowed it to cross-correlate and identify trends in the disputes that were tied to repeat interactions which, in turn, gave it clear insight into root causes.
The company discovered that negative sentiment and confusion correlated to the same kinds of interactions, so the issue was much larger than it had initially believed. With this information, leaders were able to define specific actions and assign owners to focus on improvement. They also recorded a new baseline of the issue (since the original one was inaccurate), so they could accurately quantify improvements against the correct baseline.
Patient appointment-booking dissatisfaction
A healthcare company experienced more than a year of horrific survey scores and scathing and sarcastic reviews from patients. It was losing patients (and revenue) due to poor interactions with its team of 150 scheduling agents.
Leaders were befuddled—they spent a year working on a quality-assurance program and maintained survey scores to track progress. Unfortunately, the quality-assurance program and survey scores were derived from a very small sample—too small to get to the root cause. The organization lacked the tools they needed to understand and impact the issue.
Only after deploying automated-speech analytics was the company able to determine the root cause of the dissatisfaction. In fact, it was an easy fix. This organization's compassionate employees unwittingly created a vicious cycle: employees wanted to help patients secure appointments, so they would say something like, "We don't have any appointments for that date, but if you call back each day, we can see if there's a cancellation. I'm sure we will be able to fit you in."
Unfortunately, this caused high levels of frustration and dissatisfaction with patients. In addition, patients would do just that—keep calling back—only to be disappointed each time a slot was not available. By retraining agents on their customer language and suggestions, the healthcare company was able to quickly adjust patient interactions.
Shipping problems erode brand loyalty and revenue
A company experiencing problems with shipping was using feedback from customers to determine a fix but wasn't sure what type of feedback data it should consider during their analysis. This caused delays in finding a solution. In fact, after 4 weeks of initial analysis, leaders wanted to investigate one additional dimension of data. But this forced the study to be restarted with an expanded scope and additional labor costs. During this delay, the company was losing money and customer satisfaction was eroding.
After discussing a new approach to the analysis, the company implemented automated VoC analytics to collect and analyze the interaction data. This allowed it to analyze every interaction in order to uncover and study the shipping issues. Plus, because the VoC automation was collecting all the data, it eliminated the need to start from scratch if or when requirements changed for the analysis.
The company then expanded the study to look at sentiment, allowing it to classify interactions into categories such as positive or negative. In addition to the labor savings through automation, the company now receives predictive scores for every single interaction, allowing it to focus on low-scoring interactions and more easily identify the feedback that can improve shipping.
Automating collection and analysis
Most organizations know that there are "disconnects" and "good intentions" among their customer service teams that directly correlate to poor business performance. But, because of a lack of effective technology, ownership, or process, many of these issues never get fixed, resulting in significant negative impact on business operations and efficiency, customer and employee satisfaction, revenue, and more.
Executives don't always understand the labor and cost ramifications tied to manual data analysis until it reaches a breaking point, and in many cases, those efforts don't result in any tangible insights. Adopting VoC analytics can address these common issues, creating real opportunities for improvement. The right analytics platform can do all the heavy lifting so leaders can swiftly act on findings, implement strategies for change, and ensure the necessary impact and transformation within the organization.
Procurar
Arquivos
Categorias
Subscribe to Our Blog
I want the latest update in...
últimas postagens

março 18, 2021
[rt_reading_time postfix="mins read" postfix_singular="min read"]