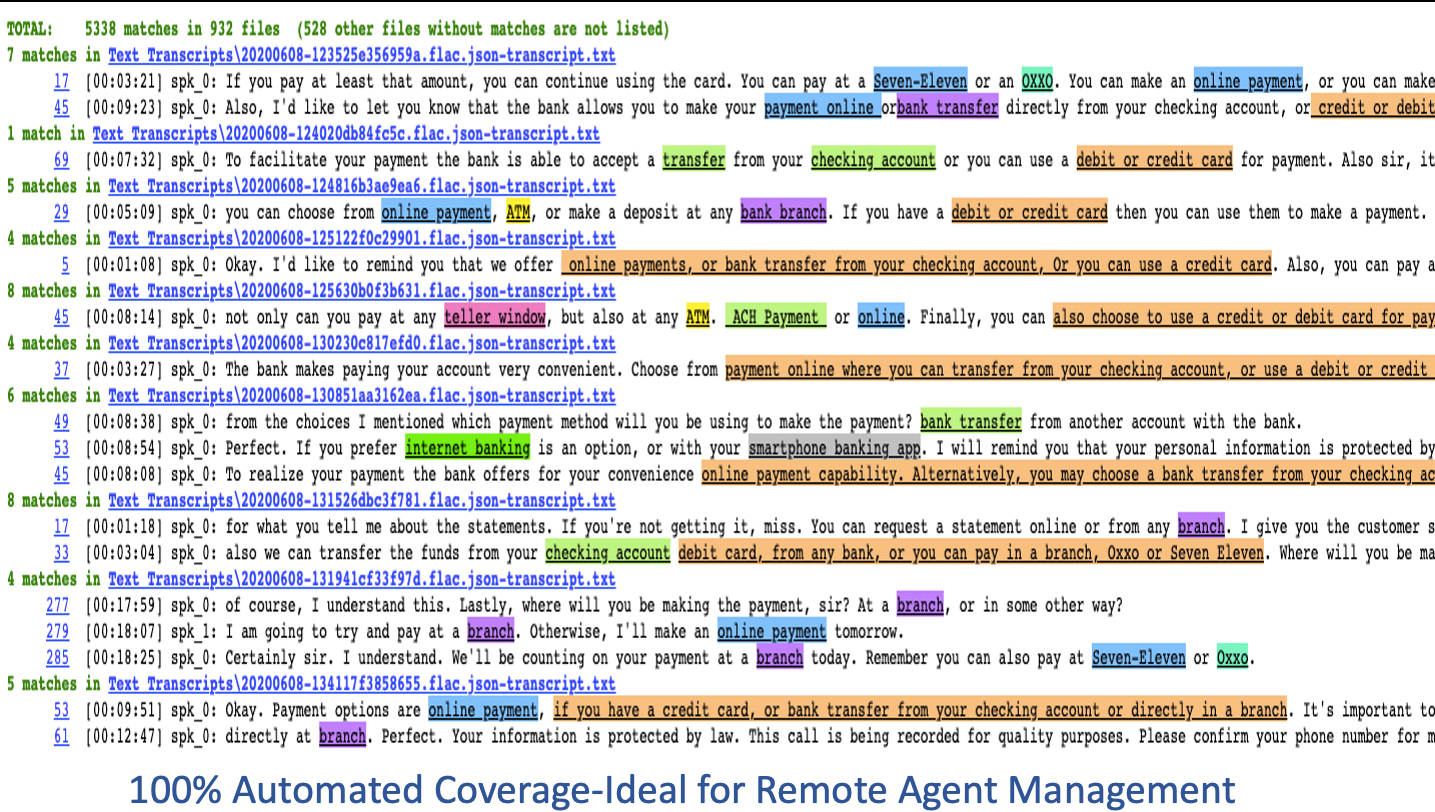 Original article available here.
Why speech analytics are key to contact centre success post-pandemic
Customer expectations have changed hugely as a result of the global pandemic, placing more emphasis on the role of the contact centre than ever before.
The global pandemic has moved the goalposts for customer expectations. Amidst the uncertainty and fluctuating demand for products and services, the need to understand and stay connected to customers has intensified, placing more importance than ever on the role of the contact centre.
Now is the time when customers are deciding which brands they will remain loyal to and the experiences they have (including their call centre experiences) are helping them make that determination. To successfully emerge from the pandemic into the new normal, contact centre leaders need to prioritise improved employee training and remodel business plans, using the voice of the customer to inform their decisions. However, at the moment, trying to understand customer challenges and predict their behaviour – in order to better coach contact centre agents and prevent customer churn – is easier said than done.
Taking a 360-degree approach to customer experience
Contact centre leaders need an all-encompassing understanding of customer frustrations in order to stay agile at this time and ensure they are addressing customer needs. This is a great example of why artificial intelligence-driven speech analytics will have a pivotal role to play in contact centre success moving forward, as incorporating this technology can provide those much-coveted personal and predictive insights. In other words, a much more comprehensive, 360-degree view of the customer experience can be derived from using speech analytics than can be gained from simply listening to recorded calls.
Speech analytics is a natural extension for contact centre leaders who are recording calls, but are unclear about how to derive value from the data they collect. For example, a solution incorporating speech analytics can automatically transcribe dialogue before analysing the text. This can help contact centre leaders easily pinpoint the particular topics that are driving negative customer experiences and highlight which need attention. They can then use this information to build a strategy that aims to solve any specific and recurring customer pain points.
Plus, in addition to text analytics, modern acoustic analytics can be deployed simultaneously to detect vocal emotion, periods of silence' or even overtalk, to deliver an automated and comprehensive outlook on customer sentiment. This can be used to identify customers who are having a negative experience, in time helping to take control of the situation and prevent customer churn.
The power of analytics
Acoustic analytics provides agents with vital information about the customer experience they otherwise might not have picked up on, aiding them by addressing how to solve customer pain points in ways which increase customer satisfaction the most. Plus, using AI as part of this solution means that a speech analytics engine can learn as it goes, ultimately calculating the most appropriate response for the agent in real time, even while a customer centre agent is on the phone with a customer.
Deploying speech analytics in this way can help contact centre leaders hugely with agent optimisation, which is important in a workplace where operational success is directly correlated with how well the agents can perform a human interaction over the phone. Contact centre leaders can derive far better coaching intelligence through analysing the speech of both the customer and the agent during a conversation.
Leaders can subsequently create and maintain a coaching plan without listening to vast and random samples of recorded calls in order to make informed decisions. This means there will be more time for coaching employees to excellence.
Unlocking the full potential of AI
As well as creating an overarching coaching strategy based on customer trends, speech analytics also enables deep dives into individual employees, analysing their personal history of calls to isolate areas for improvement. Additionally, it opens up a path to recognising employees' individual success. Significantly, incorporating speech analytics into the everyday operations of a contact centre is not just about mitigating a negative customer experience.
AI-driven identification of employees deserving of praise is an extremely important aspect to consider when using speech analytics. Letting employees know when they are performing well reinforces an atmosphere of open communication and trust between managers and employees. Plus, automation means agents can also self-assess their performance, empowering them to improve their own work and take control of their progress. This has become particularly essential during a sustained period of working from home, where contact centre leaders cannot be as hands-on with employee coaching.
Understanding the end-to-end experience
Unlocking signals including within the smallest fragments of customer sentiment in each and every call provides a single view of the customer experience as well as the ability to drive efficiency and performance moving forward. Automatically analysing all calls delivers a holistic view of the customer voice as well as the employee experience, while a focus on call metrics over content provides valuable data, all meaning the contact centre can stay agile during tumultuous periods: scaling and adapting operations with a flexible solution that in turn adapts with the organisation.
For a while now organisations with large contact centres have been aiming for a truly agile environment through establishing an understanding of the end-to-end customer experience with unified cross-channel reporting, but doing so has now become an accessible reality for all centres. The global pandemic has accelerated the adoption of speech analytics into the everyday operations of contact centres, as a powerful yet flexible solution that can adapt and scale alongside the organisation. And even when we eventually emerge into a post-pandemic landscape, and we witness the birth of the 'contact centre gig economy' over the next few years, we can expect the return on investment into speech analytics in contact centres to remain high.
Search
Archives
Categories
Subscribe to Our Blog
I want the latest update in...
Latest Post

marzo 18, 2021
[rt_reading_time postfix="mins read" postfix_singular="min read"]