Customer Success
See how our customers are driving new revenues and leveraging Caperio to transform the ways they grow their organizations.
Selected Customers
Since 2006, BossaNova has delivered artificial intelligence, machine learning, and predictive analytics with a focus on natural language processing and scorecard applications for the world's largest organizations. WATCH A QUICK OVERVIEW VIDEO OF OUR VALUE AND OFFERINGS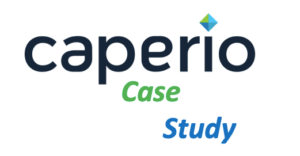 221% Increase in Promise to Pay
The second largest bank in Mexico manages over 130,000 calls on average monthly using the Caperio Performance Platform. Since 2019, BossaNova's performance platform has been used for Customer Contact Analytics leveraging AI to analyze first party collections calls. Our partner, Sertec answers calls to understand performance across several categories such as: Best Practices, Communication, Compliance, Reasons for Non-Payment, and Customer Satisfaction. Over the last 9 months, 100% call coverage across the customer service teams produced a 221% percent increase in the amount of promise to pay, a key revenue driver for first-party collections calls. As a result, Sertec has also increased the number of calls evaluated though the platform by an additional 32% in the last six months to capture more opportunity.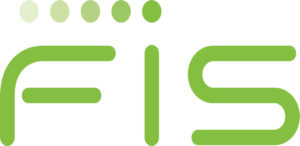 64% Cash Flow Increase in Credit Cards
In 2017 FIS Global and Bradesco created the "Fidelity" partnership formed by 50% investment from each company. BossaNova was retained to develop models for early stage delinquency accounts from 0 up to 30 days with the goal for the client to agree to pay within 7 days, unlocking new cash flows. Additionally, models were provided to reveal which clients that would respond better for digital actions instead of calls, etc. BossaNova brought significant cost reduction and exponentially better performance across the portfolio, as we modeled Private Label Credit Cards as well as Personal Lending. Results from this year include capturing 64% of total payments with 26% of the base in a portfolio of US$ 68 Million (Personal Credit Card Processing Networks (VISA, AMEX, MASTERCARD and ELO). FIS is continuing the expansion in use of these proven models globally.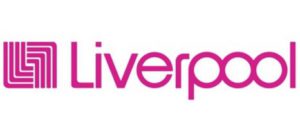 Detect Early Fading of At-Risk Accounts
Liverpool operates the largest chain of department stores in Mexico, operating 136 stores under the Liverpool name, 131 stores under the Suburbia name, and 27 shopping centers, including Perisur & Galerías Monterrey.Consumers span from mid-tier to luxury brands. Knowing when a customer begins to experience challenges in meeting their credit line responsibilities is critical.BossaNova provides multiple customized credit models designed to identify accounts starting to fade into delinquency from a single day past due to those approaching critical status throughout the credit relationship, including predicting probability of an account going bad within 30/60/90/120 days.

Comprehensive Customer Engagement
As the largest financial conglomerate in the Southern Hemisphere & the 10th largest bank in the world by market value, Itau has globally complex needs requiring comprehensive strategy in both execution and regulatory compliance across dozens of countries. Starting in 2010, BossaNova has delivered more than 30 different customized models across Personal/Business Lending, Personal/ Business Credit Cards, Auto/Truck loans as well as the "Private Bank" portfolio focusing on the highest spenders. Bossa Nova has averaged over 2 million scores monthly with 42% of Personal Lending payments being captured by the top 24% of accounts.

Increasing Revenue & Payments-Telco
With over 82 million customers in Brazil across mobile, fixed telephony, broadband & cable TV ,satellite & fiber optic cable, Claro represents a massive customer base requiring proactive care. BossaNova works across all segments with Claro, achieving strong results in recovering payments and retaining customers.With 30 to 360 days past due, we expanded to recovering more $USD as well as accounts, finding payers making payments of significant amounts. Bossa Nova's solutions resulted in 80%+ of total payments being derived from top-tier 30% of customer base.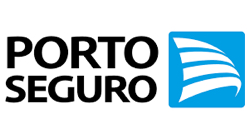 Recovering Insurance Premiums
Porto Seguro is the third largest insurance company in Brazil. They offer car insurance, residential, health, life, and business policies. They have over 10 million clients.BossaNova provides customized credit recovery models focusing on past due accounts with the objective of recovering more USD$ and reducing the loss of premiums. Results from these models are consistently generating over 75% of total payments based on US$ from less than 30% of the total accounts identified.
Leading Companies Trust BossaNova
Co-Creating Value Together
What is an Innovation Lab ?
BossaNova has deep experience in co-creating powerful applications in concert with companies using our Caperio platform, libraries and models to accelerate powerful business results.Our collaborative approach starts with teaming together to define context and meaning for immediate actions leveraging AI. Here's a quick look.
Discovery
Conduct stakeholder and user interviews to uncover needs Establish outcomes in $,%, # value to the customer Identify 3-5 product strategies, including product-market-fit support Perform Data Sufficiency studies to identify key data or analytic resources Design 3-5 product options
Construct an in-depth design that satisfies both limitation and goals Identify resources from datasets Engineer bench prototypes Outline key technology risks and assets Build initial AI models
Production
Engage engineering team Knowledge transfer from prototype team to production team Go-Live! Maintain AI models Adjust models and data strategy as market and business needs change
Optimize
Provide constant optimizing and ongoing adjustments Enhance with new data Address model driftRe-training and testing as required over time.
BossaNova  Innovation Labs seek to define shared value relationships based on
accountability for success.